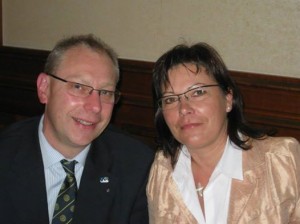 The hotel "Deutsches Haus" is a traditional place
Namibia and Swakopmund are linked to Germany. This affinity is well presented by our Hotel "Deutsches Haus".
Like the town itself we want to be part of this synergy between people and buildings which formed the character of Swakopmund since a long time.
Our comfortable business and holiday hotel with the African flair shall provide you with a feeling of "being at home" in Swakopmund and whenever Namibia is coming in your mind, maybe you will remember us.
We also provide:
Secure Parking
FREE Hi Speed Internet Connectivity (Wi-Fi/WLAN)
24 Hour Reception
Continental and Local Cuisine with Seasonal Specials
Ein traditionelles Haus mit afrikanischem Flair
Namibia und Swakopmund sind sehr mit Deutschland verbunden und diese Verbundenheit wird auch bei uns im " Hotel Deutsches Haus" sehr deutlich.
Wir wollen teilhaben an dem Zusammenwirken zwischen Mensch und Gebäude, welches schon seit langen Jahren ausschlaggebend für die Harmonie und den Charakter von Swakopmund ist und diesen formt.
Unser sympathisches Geschäfts- und Freizeithotel mit seinem afrikanischen Flair soll Ihnen ein Gefühl des "Zuhause Seins in Swakopmund" vermitteln, in dem sie sich wohl und geborgen fühlen.
Unser Team wird alles daran setzten Ihren Erwartungen gerecht zu werden, damit Ihr Aufenthalt bei uns im Hotel und in Swakopmund unvergesslich wird.
Wir garantieren Ihnen:
Sicheres Parken
KOSTENLOSER Zugang zum schnellsten W-lan Netzwerk
Eine 24 Std geöffnete Rezeption
Eine kontinentale sowie lokale Küche mit saisonaler Tageskarte